KIMBER-FL's Web Page
Belgian Shepherd Malinois : : Female (spayed) : : Young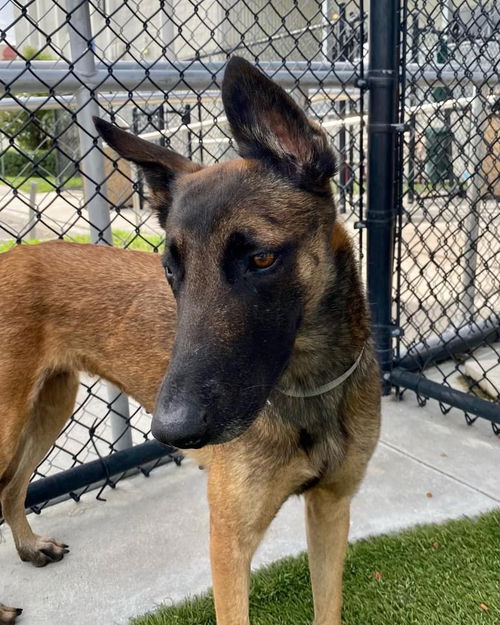 ____________________________________________________________
COORDINATOR: KELLI WILLIAMSON
About KIMBER-FL

Status:

Adopted!

Species: Dog
Current Age: 2 Years 1 Month (best estimate)
Meet Kimber! She is a 2 Year old Malinois that has never met a stranger. Every new person she meets is an opportunity for head scritches (and please never stop). She is needy for attention and can be a bit demanding about asking you not to stop. We are working on the mouthiness that comes with that. The more she decompresses the more of a Malinois she becomes, but all things considered she would make a great first Malinois or an easy addition. She's happy to go on walks and play and then just as happy to come cuddle up on the couch.
Kimber is crate trained, house trained, and is learning some basic commands. She walks well on a loose leash and loves to play in the yard. She happily pounces after a ball, but she'll bring it where she can go chew on it rather than always bringing it back. She's friendly with dogs but can be a bit forward in her interactions. She's currently living in a house with several other dogs and happily coexists with the two older spayed females.
Kimber has a congenital deformity to her right eye but it doesn't seem to bother her. She has been seen by an ophthalmologist who confirmed she has some vision and light perception. She has been prescribed drops to give twice a day, and follow up with the doctor will determine if this will be a long term treatment.
Kimber's Adoption Application: https://malinoisrescue.org/forms/form?formid=6478
Whoever is lucky enough to add kimber to their house will not regret it!
Special Needs: SHE MOST LIKELY HAS A GENETIC EYE DEFECT THAT CAUSES PARTIAL VISION LOSS
ABMR thanks you for taking the time to look at our malinois available for adoption.