LOU-NY's Web Page
Belgian Shepherd Malinois : : Male (neutered) : : Adult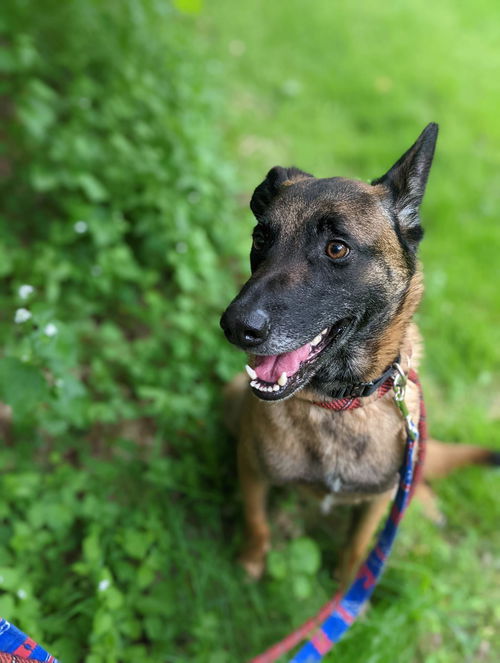 Won't you think about adopting me?
Print an adoption flyer for LOU-NY!
____________________________________________________________
COORDINATOR: KELLI WILLIAMSON
About LOU-NY

Status: Available for Adoption (adoption info)
Species: Dog
Current Size: 60 Pounds
Current Age: 6 Years 4 Months (best estimate)
Meet Lou! Lou is a 6 year old male Malinois, approximately 60-65 lbs currently undergoing heartworm treatment. If he is introduced slowly, he is great with other dogs. He is currently being fostered with a 3 year old, very active, female Tervuren and a 5 year old, somewhat dominant, male Shih Tzu. He loves to play and wants to run but unfortunately right now he is still undergoing heartworm treatment and has to be on a leash. I've been working with him on things like jumping on people, which he has improved tremendously at. He's house broken, crate trained (sorry, you have to use an impact type crate for him. Any other kind and he'll be out of it in 5 minutes). He is a nipper, a little more so than other Malinois I have had. I have been working on that as well but unfortunately that's his mode of communication. When we're getting ready to go outside, he gets excited and tries to nip my arms and legs. He was slow to recognize that it was ok to sit on the furniture but will absolutely not get up on the bed. He's very content laying on a dog bed on the floor. Lou seems to prefer women but I think he would warm up to men just fine. He is a little cautious at first and sometimes he's hard to read and even will give this ferocious bark, but once he knows you are not a threat, he just goes about his business. He does not like cats. He sometimes counter surfs, but my Tervuren does that so he thinks it's ok. We are working on that problem too. Right now, I'm walking him on a leash because of his heartworm treatment. I'd love to keep him but my cats are saying otherwise If interested please email Kellifortwilliamson@gmail.com
ABMR thanks you for taking the time to look at our malinois available for adoption.