Everly - TX's Web Page
Belgian Shepherd Malinois : : Female (spayed) : : Young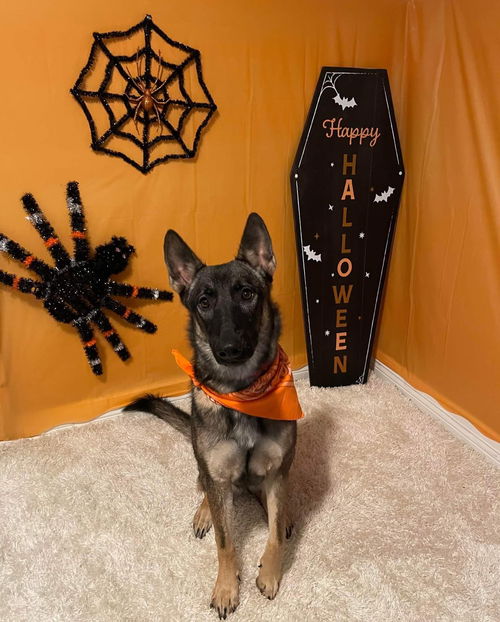 I would love you more than you can imagine.
Please adopt me!
Print an adoption flyer for Everly - TX!
____________________________________________________________
Coordinator: Roxanne Sandt
About Everly - TX

Status: Available for Adoption (adoption info)
Adoption Fee: $425.00
Species: Dog
General Color: Black with Gray or Silver
Current Size: 50 Pounds
Current Age: 1 Year 2 Months (best estimate)

Microchipped: Yes
Fence Required: Yes(6 foot)
Obedience Training Needed: Has Basic Training
Exercise Needs: Moderate
Shedding Amount: Moderate
Owner Experience Needed: Breed
Reaction to New People: Friendly
If you are interested in adopting or fostering, please fill out the application at the link below. Our application does require reference checks, a $5 donation and a home inspection. https://malinoisrescue.rescuegroups.org/forms/form?formid=6581 Please contact us for further information here: ABMR.rescue@gmail.com
More about Everly - TX
Good with Adults
,
Somewhat vocal
,
Requires a yard
,
Leashtrained
,
Cratetrained
,
Likes to play with toys
,
Obedient
,
Playful
,
Affectionate
,
Eager To Please
,
Intelligent
,
Even-tempered
ABMR thanks you for taking the time to look at our malinois available for adoption.